Plastic Removal work party at LOUCC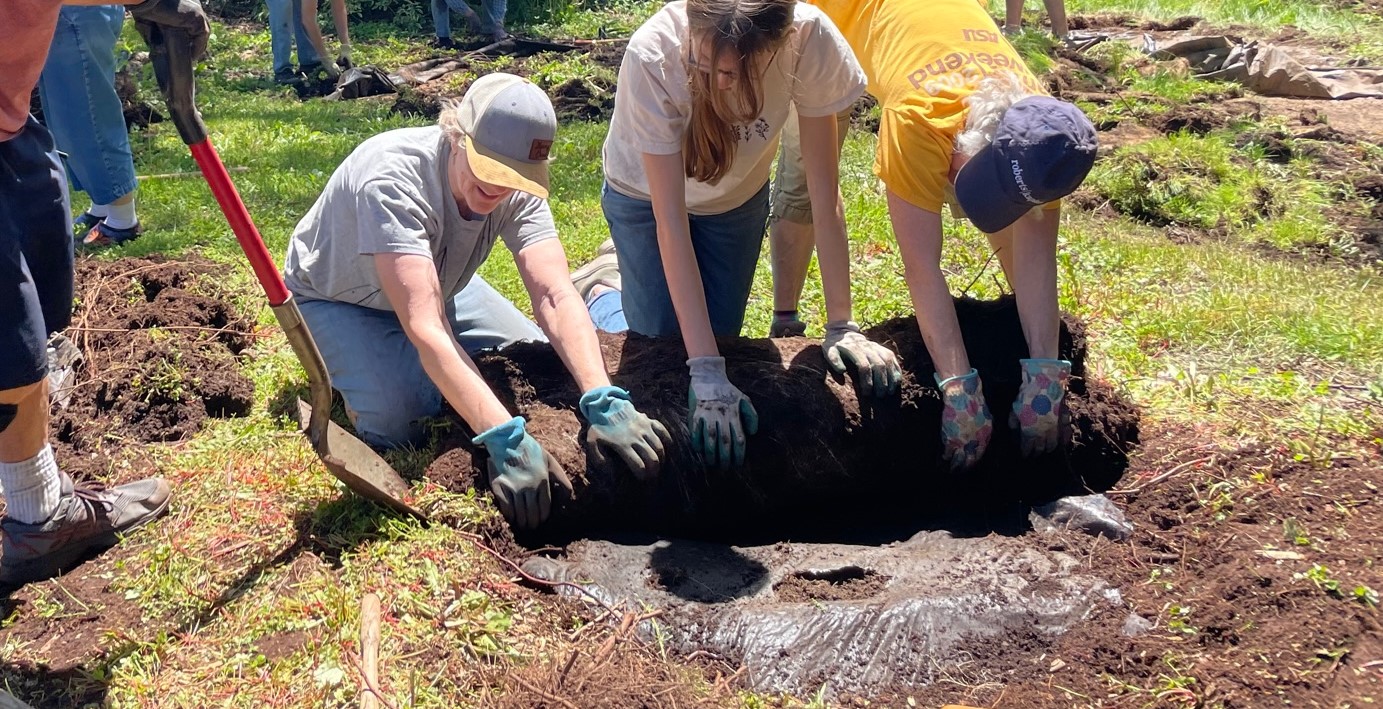 A few weekends ago 26 volunteers, from the Green Teams at both Lake Oswego United Church of Christ (LOUCC) and Lake Oswego High School, came together to remove black landscaping plastic that's been suffocating the soil biome near the tributary to Nettle Creek at LOUCC.  At our work party on the 13th we made a good bit of headway, but will likely schedule a few more work parties to get the soil fully freed!
Pamplin Media stopped by, and you can read their article about the effort here!
For several decades, ground in front of LOUCC (maybe half an acre up to Country Club Road) has been covered in black plastic with bark chips on top. Over the years, the mulch on top has sprouted lots of weeds, but the soil underneath is effectively dead, suffocated. It was measured to have only 0.9% organic matter. A year after LOUCC removed the black plastic from a test plot and planted native plants, the soil there has 2.7% organic matter. This project intends to uncover all the soil so it can live and breathe and sequester carbon from the atmosphere.
During our work party, Carl Wamser, who's led this effort at LOUCC, took another sample from the test plot to get an updated reading on the percent organic matter now that the native plants have been established or a while.