FISH PASSAGE
Replacing or retrofitting barriers so fish can access healthy habitat throughout the watershed.
RESTORATION
Removing invasive plants, then planting native shrubs and trees to support native pollinators, fish, birds, mammals, and more.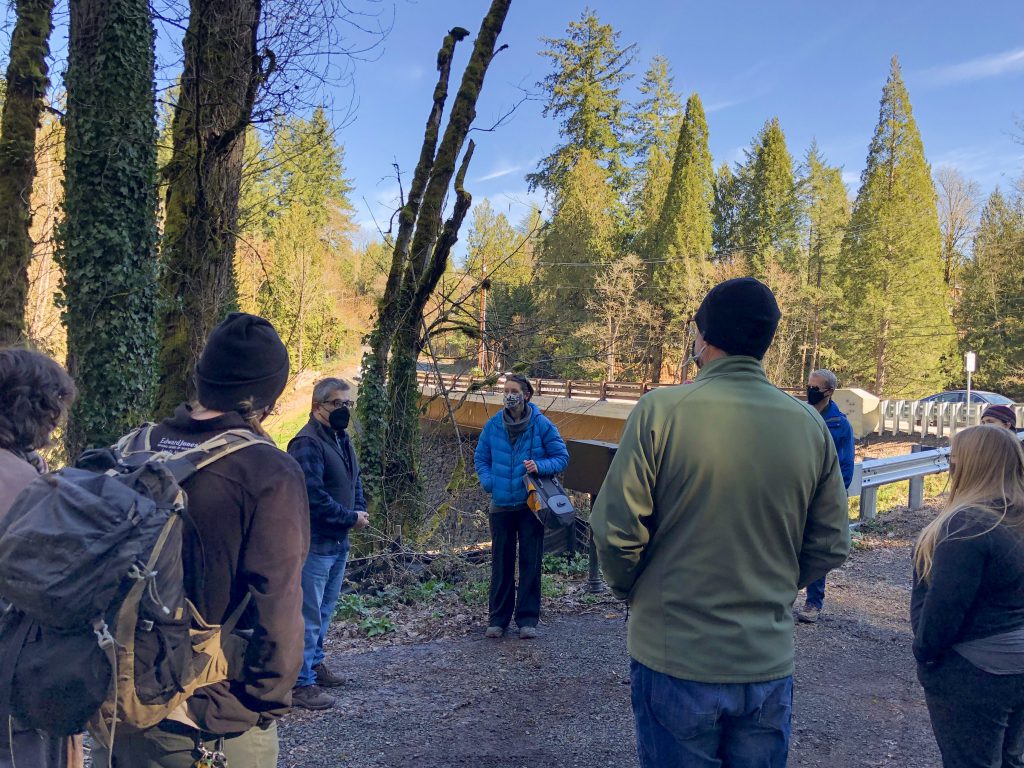 Just a few days before our Watershed Wide Event, TCWC had an exciting day in the field both with a student group and with several board members and partners: On[…]
Read more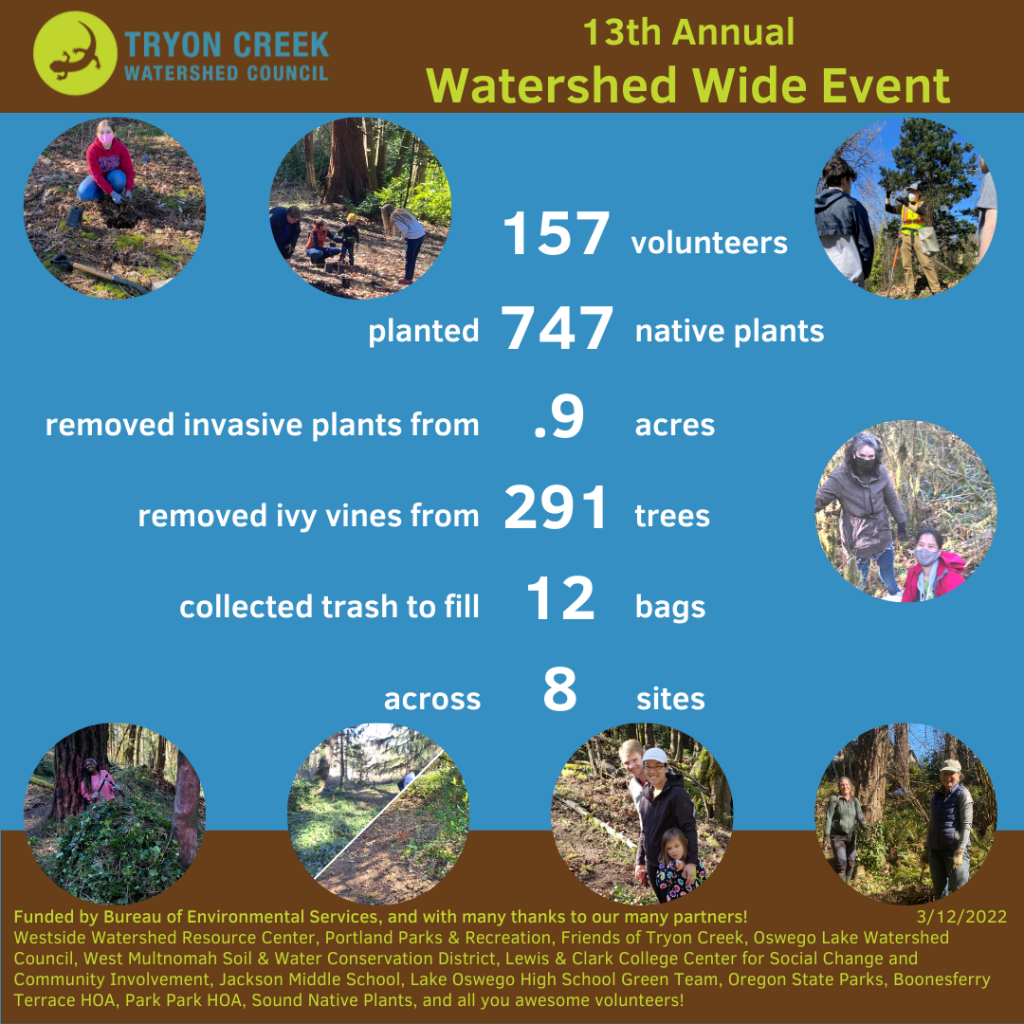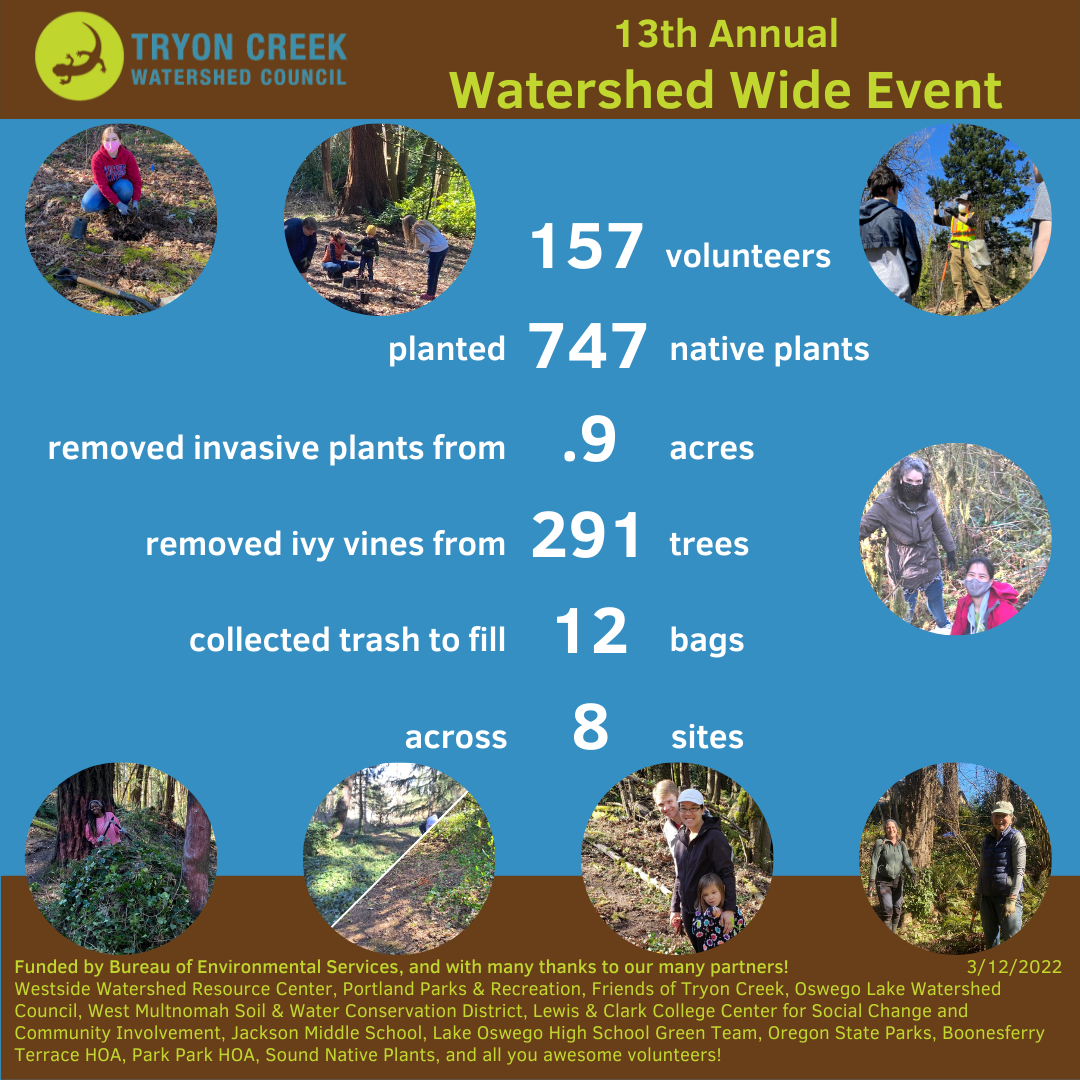 Across 8 sites, we got a lot done! In total we had 157 volunteers, including 58 youth, who came out to volunteer to steward the watershed. Together we planted 747 native[…]
Read more
Sign Up for our newsletter!
Be sure to respond to the verification email after signing up.
Board Meetings
Tryon Creek Watershed Council board meetings are held on the second Monday of the month. Confirm scheduled meetings and location on the calendar.

Join us, everyone is welcome.