Calling teachers & parent volunteers: offering our Watershed 101 Presentation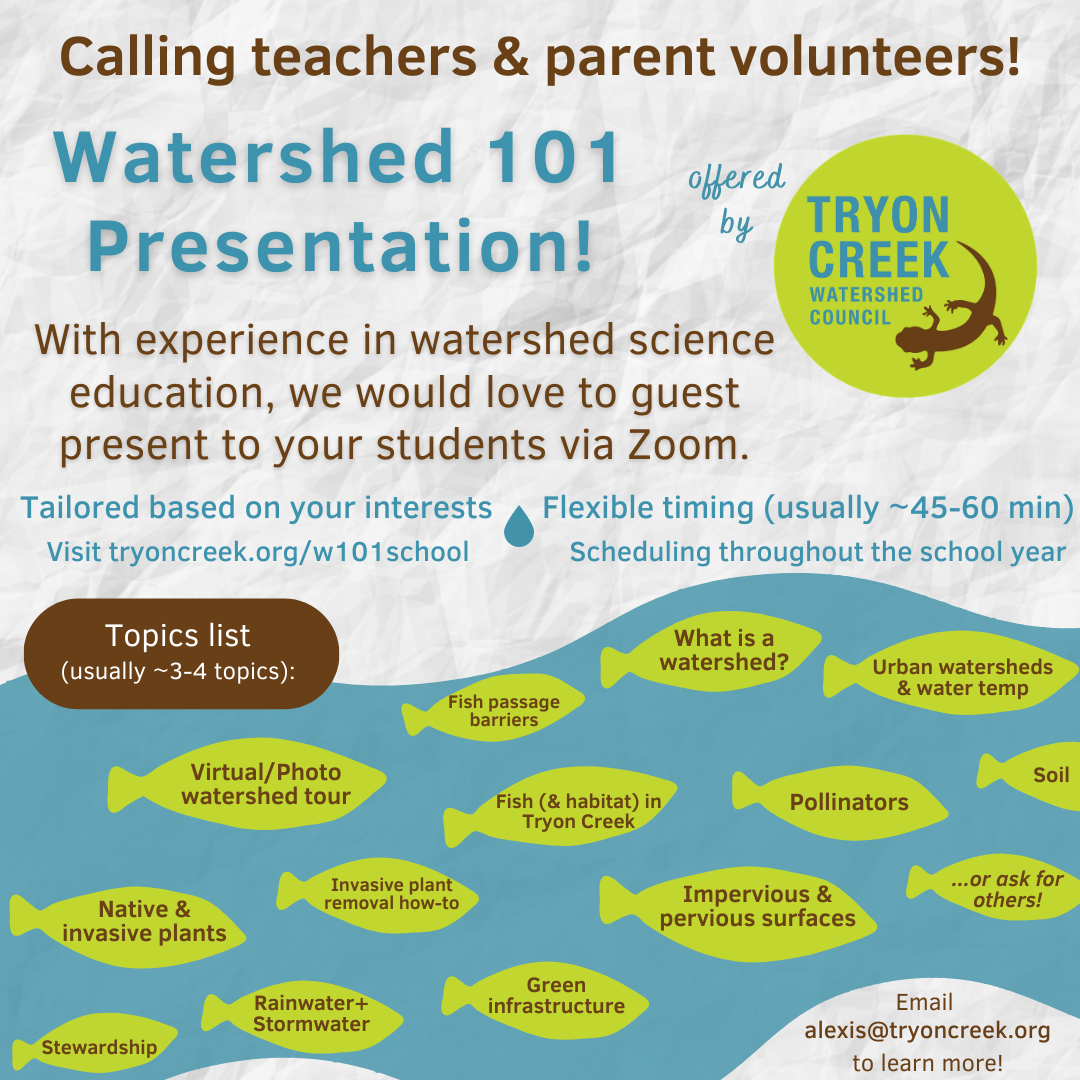 Calling science teachers and parent volunteers: We're actively seeking student groups to work with, to share watershed science education. We have a flexible workshop presentation that can be tailored -in topics and duration- based on your needs and interests. We've successfully delivered watershed science education to youth via Zoom, and would love to widen our reach via your classroom. 
The presentation can focus on a selection of a variety of topics to build a sense of place and understanding of watershed stewardship. Available topics include:
Explaining "what is a watershed?"
Virtual/Photographic Tour of the Tryon Creek watershed
Native and invasive plants
Invasive plant removal basics
Pollinators
Soil health/science
Impervious & pervious surfaces
Rainwater → Stormwater
Green infrastructure
Fish presence & habitat in the Tryon Creek watershed
Fish passage barriers
Urban watersheds and water temperature
Please email alexis@tryoncreek.org to coordinate!
We are scheduling throughout the school year. With about 3-4 topics the presentation runs about 45 minutes to an hour (depending on topics, level of interactivity, student age group, etc.); we can also explore making the presentation a multi-part series for continued student learning and engagement.