TCWC says farewell and hello to Lewis & Clark student representative Board members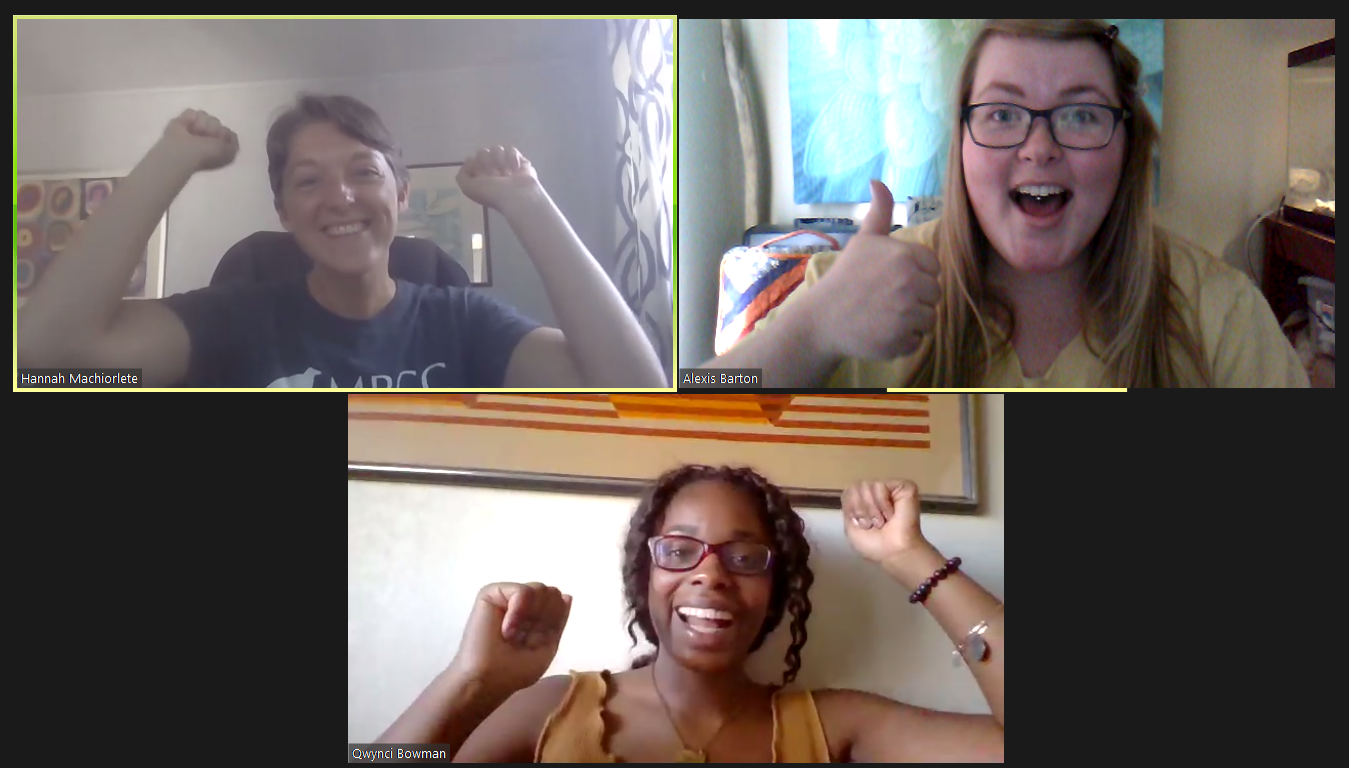 We said a fond farewell this summer to Tryon Creek Watershed Council's board member and Lewis & Clark student representative Hannah Machiorlete.
Hannah Machiorlete has served on our Board for the past several years as a Lewis & Clark student representative; in this role she has helped activate L&C student volunteers for TCWC and worked to strengthen coordination and management of invasive plant management between Lewis & Clark, TCWC, and other groups. This summer we bade a fond farewell to Hannah as she graduated, and welcomed her successor, Qwynci Bowman. Watch our farewell video for Hannah and read Qwynci's introduction below. 
With an active and engaged student body and land ownership, we look forward to continuing to connect with Lewis & Clark College. Hannah's final few months overlapped and we were able to do a gradual offboard/onboarding for our new L&C student representative, Qwynci Bowman!
Amidst CV-19 precautions, this transition was while Qwynci has been at home in Austin, TX, so we were able to do this all virtually (hence the Zoom screenshot!!). 
Alexis & Hannah met Qwynci last fall, at the L&C New Student Orientation's volunteer event, when a group of L&C students came to remove tree ivy at TCSNA. Here's an introduction from Qwynci:
My name is Qwynci Bowman; I'm the new Lewis & Clark student representative for Tryon Creek Watershed Council. I am originally from Austin, Texas. While I lived in Austin I did a lot of different things in the environmental field: I worked as a state water monitor for the City, worked on a sustainable farm for two years, and developed a community garden at my high school. Water conservation and sustainability are two areas that I hold dear to my heart and hope to bring into the council. In this role, I want to bridge the gap between the watershed council and Lewis and Clark students, staff, and faculty to bring in volunteers and increase awareness of the watershed.
Welcome, Qwynci! Watch our farewell video for Hannah:
TCWC says farewell to Hannah (click link for video)