Tryon Creek Watershed Council's updated Strategic Plan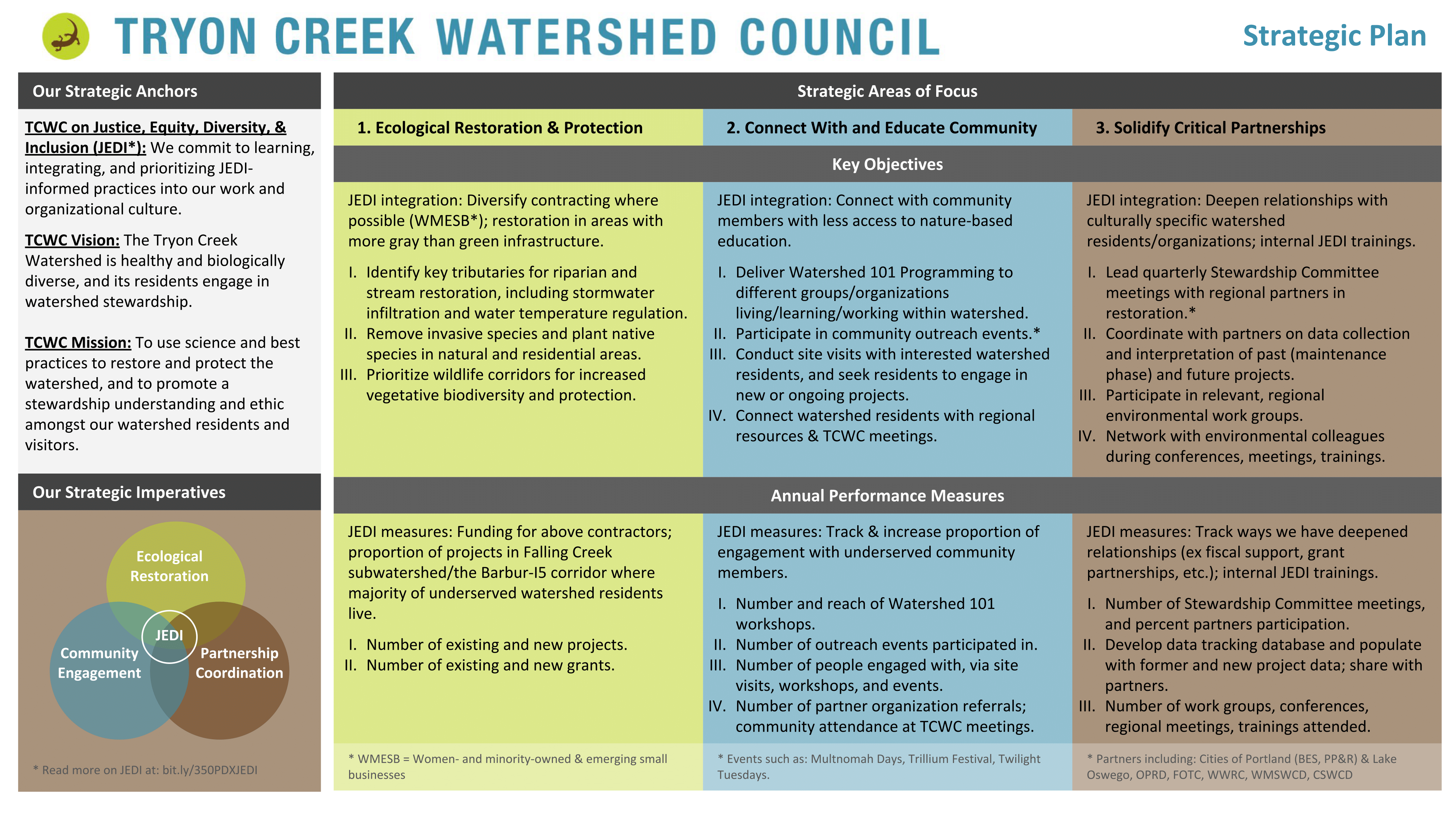 The Tryon Creek Watershed Council board and staff have finalized our updated Strategic Plan. The Strategic Plan will be used as a guiding document as we develop our work plans each year. In 2018, our board voted to incorporate Justice, Equity, Diversity, and Inclusion (JEDI) throughout the plan as we began the process of updating. Our primary work areas remain the same, and weaving JEDI into the plan will ground us as we move forward continuing to restore, protect and enhance the ecological health and function of our unique urban watershed, promoting an ethic and understanding of stewardship among our watershed residents.
Click here to view or download Tryon Creek Watershed Council's Strategic Plan.
Accessibility: Because the Strategic Plan is a one-page document, please contact us by emailing alexis@tryoncreek.org if you would like to request a text-only version of the document.