Planting with Cascade Education Corps
Spring 2022 – Planting with Cascade Education Corps
We're fortunate this year to have funding to work out in the field with Cascade Education Corps (CEC), an experiential education program for youth in the Tigard-Tualatin School District. In March we replanted a slope near the Boones Ferry Bridge, and in April we worked at Marshall Park, where CEC (along with TCWC and PP&R) planted 300 plants (92 4″ pots, 25 band pots, and 183 gallons!).
The students found a picturesque lunch spot in the park, as seen below, and we all enjoyed the picturesque fall in Marshall Park during the lunch break too!
The CEC crew and TCWC's Coordinator, Alexis, were joined by Portland Parks & Recreation staff and TCWC's Project Assistant Mak Kastelic, who also works for Phoenix Habitats. Before resuming work after lunchtime, people shared their backgrounds so students were able to hear about individuals' backgrounds, which was a beneficial opportunity for students to learn how their experiential learning program can translate into career pathways.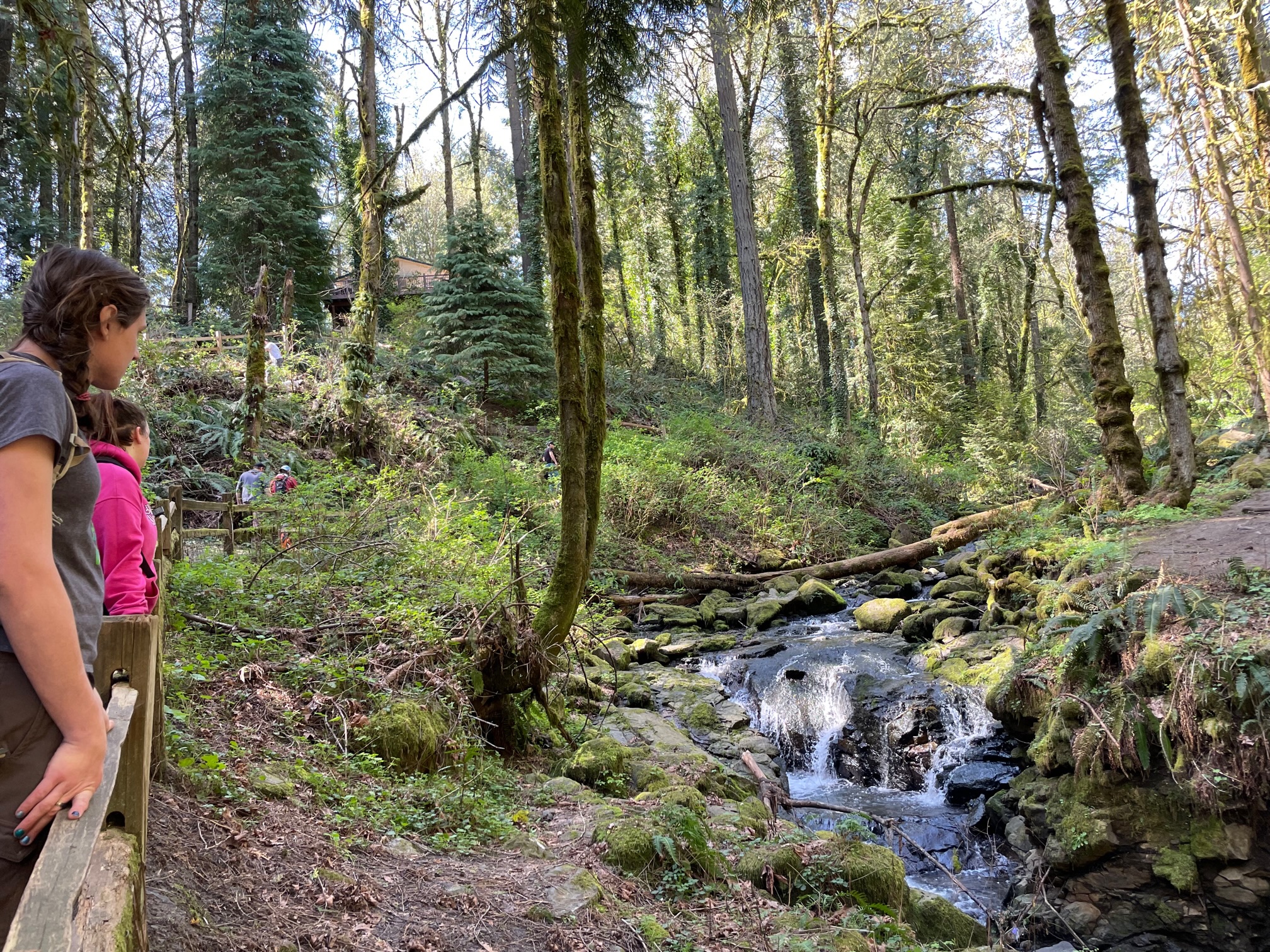 We happened to be out on an early warm day this spring, where it was 75 and sunny, and followed a few days later by a dusting of mid-April snow. One of the CEC students led the planting demonstration for their classmates.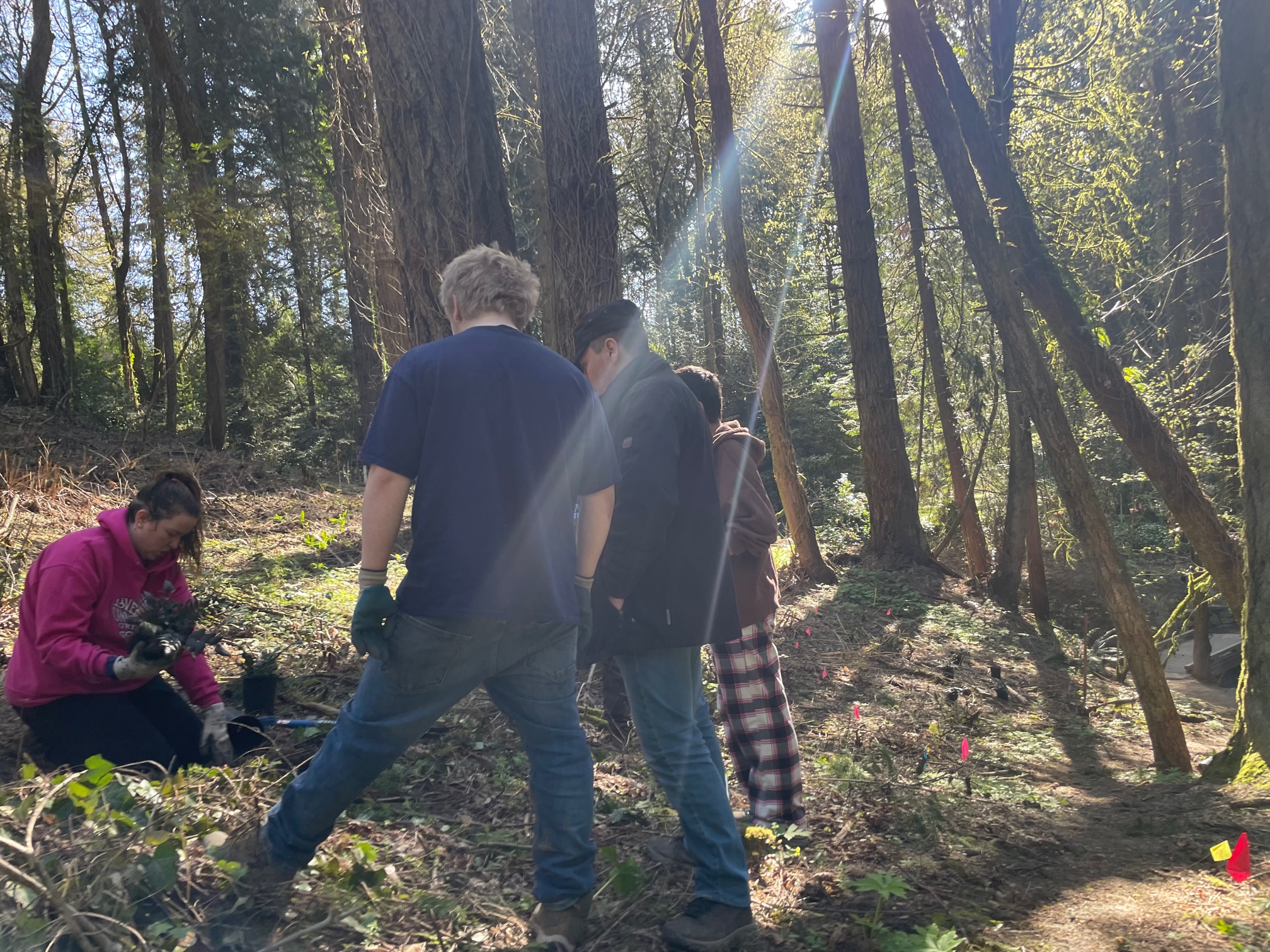 This was at a newer parcel to Marshall Park called the Frey Property, where volunteers with TCWC and PP&R worked to remove ivy at No Ivy day, and plant a few hundred plants at Watershed Wide Event in March. It will be exciting to have trail connectivity through this parcel to Taylor's Ferry Rd, which is happening in the coming months! We worked alongside PP&R staff, and were joined by our Project Assistant Mak Kastelic as well; plants were installed throughout the area, except for in the incoming trail corridor.
TCWC's field days with CEC are funded through the Community Watershed Stewardship Program.