Let's Talk About Bats!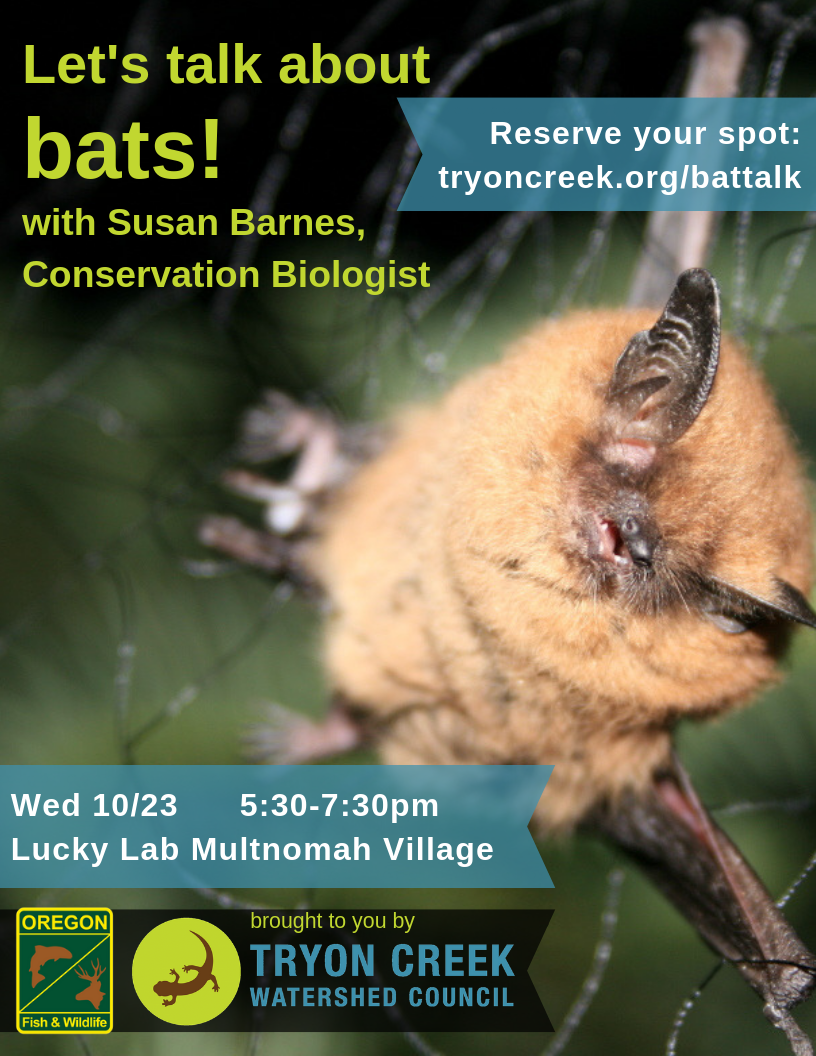 Join us for a family-friendly talk about bats! Come learn about these awesome pollinators – how low their body temperatures get, just why they hang upside down, how long they live and how fast and far they fly, which bats usually have twins, which are strawberry-colored, and more!
Last time the room was filled to capacity, so reserve your spot!
On Wednesday, October 23rd, 5:30-7:30 upstairs in the Lucky Lab in Multnomah Village – settle in and dine for the first half hour until 6pm when the talk begins, by Susan Barnes, a Conservation Biologist at Oregon Department of Fish & Wildlife.
Public transit: TriMet bus lines 44 & 45