Featured Friend Friday: Ruby Buchholtz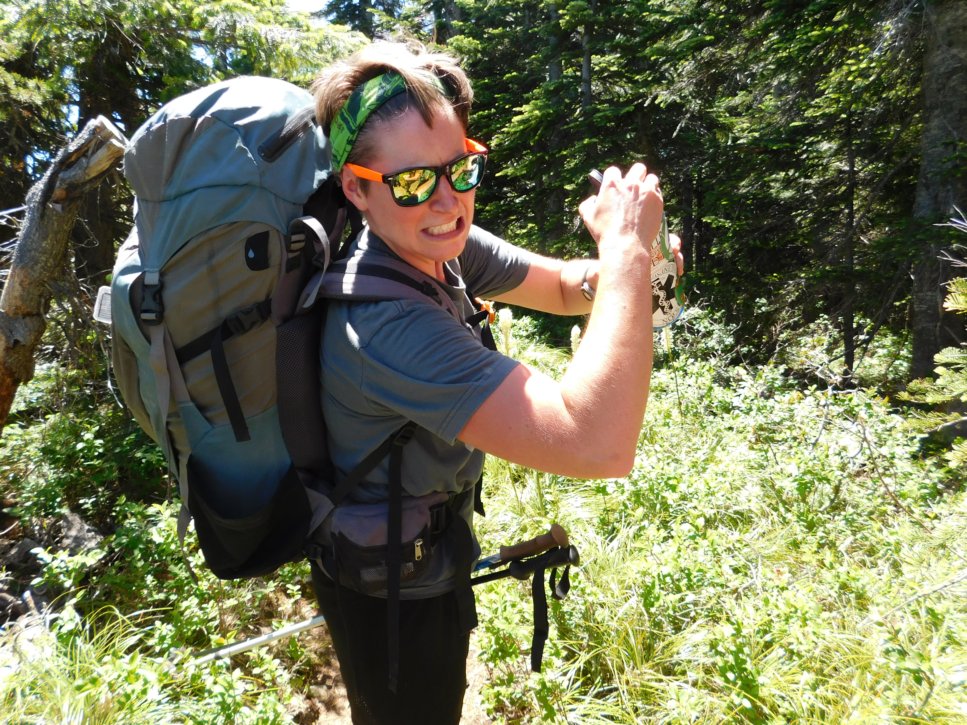 Some folks donate their time, some their money, and others – their data! This week's featured friend, Ruby Buchholtz, just finished up a graduate program at Portland State, and worked collaboratively with TCWC as a project partner on her project.
Ruby has been involved with TCWC for about a year. She became involved with TCWC as a volunteer doing water quality monitoring. Once a month, her team went out and collected water samples from different parts of the creek to take bacteria counts, record the temperature, and turbidity. After a few months of volunteering, she met TCWC's (now previous) Coordinator, Corrina. In this meeting they discussed her using TCWC as a project partner for her grad degree. Shortly after, enrolling in a PSU summer capstone class allowed her to spend a whole summer in the field with Corrina and Adra collecting data!
Her favorite memory from the Tryon Creek watershed was definitely in the field collecting data with TCWC and a handful of students. "We tromped through different parts of the watershed taking photos, identifying plants, talking with landowners, monitoring newly planted native vegetation, and eating blackberries – I just had a lot of fun doing it."