What Went on in Marshall Park Event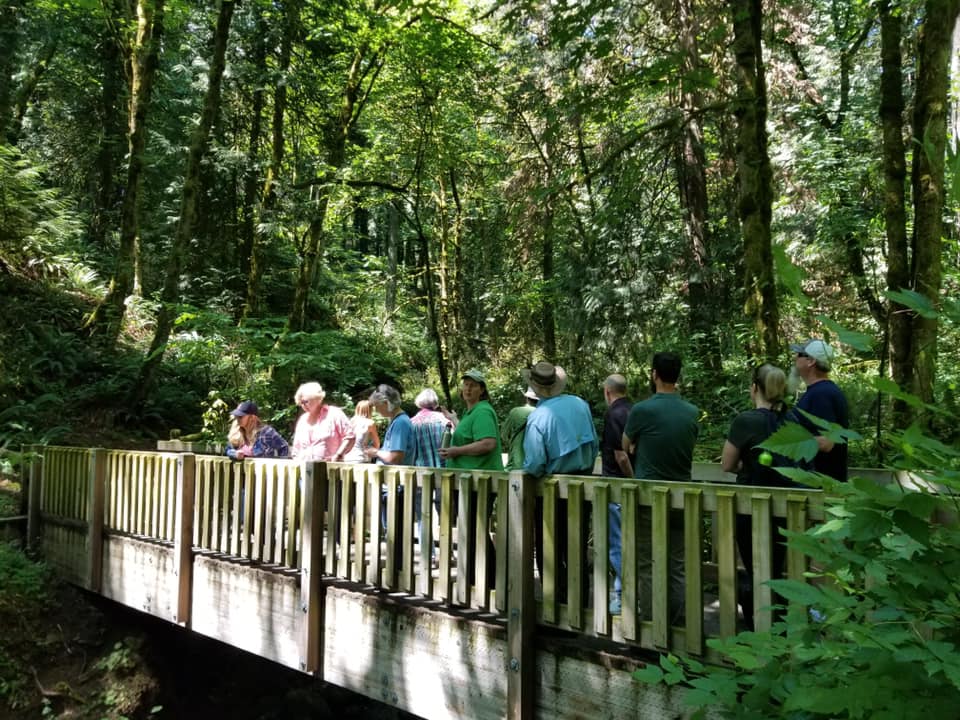 Thanks to Portland Parks & Recreation Natural Resource Ecologist Janelle St Pierre for giving us and over a dozen neighbors an update on what's happening in Marshall Park! Right now there are new bridges, new trails, and lots of new native plants getting installed within Marshall Park. The work should wrap up by the fall and will allow for a safer visit to this 46-acre natural area, as well as better fish and wildlife habitat. During the morning chat and hike, we learned that the park was established in 1948 through a donation from the Marshall family, got to see the refurbished stone bridge over Tryon Creek, and enjoyed a lot of native plant identification!
Our Watershed 101 Workshop program is a flexible, mobile workshop funded through the BES Community Watershed Stewardship Program.