Tree Ivy Removal with Cascade Education Corps
It's always great to spend time with Cascade Education Corps! The past week has been very rainy, and we were lucky that our time spent out in the field together was during a break in the rain on Tuesday!
TCWC worked with Cascade Education Corps (CEC) to steward Loll Wildwood Natural Area, where we focused on removing English ivy from trees. Some of the vines encroaching on the trees were small, new growth easy to peel off. In one case, we ended up using a folding saws a shin hoe to wedge off larger, old-growth ivy!
Cascade Education Corps (CEC) is an experiential education program for Tigard-Tualatin School District that aims to provide underserved youth with the knowledge, skills, resources, and confidence to become lifelong environmental stewards. The students come prepared with tools to perform the day's work, and the watershed benefits from the students' work.
Below enjoy some photos from our day together, including the contrast of the aforementioned teeny and old growth vines, of folks at work, a before-and-after of a large tree we freed, and of some photogenic snippets from the day (ferns, fungi, and fir cones!)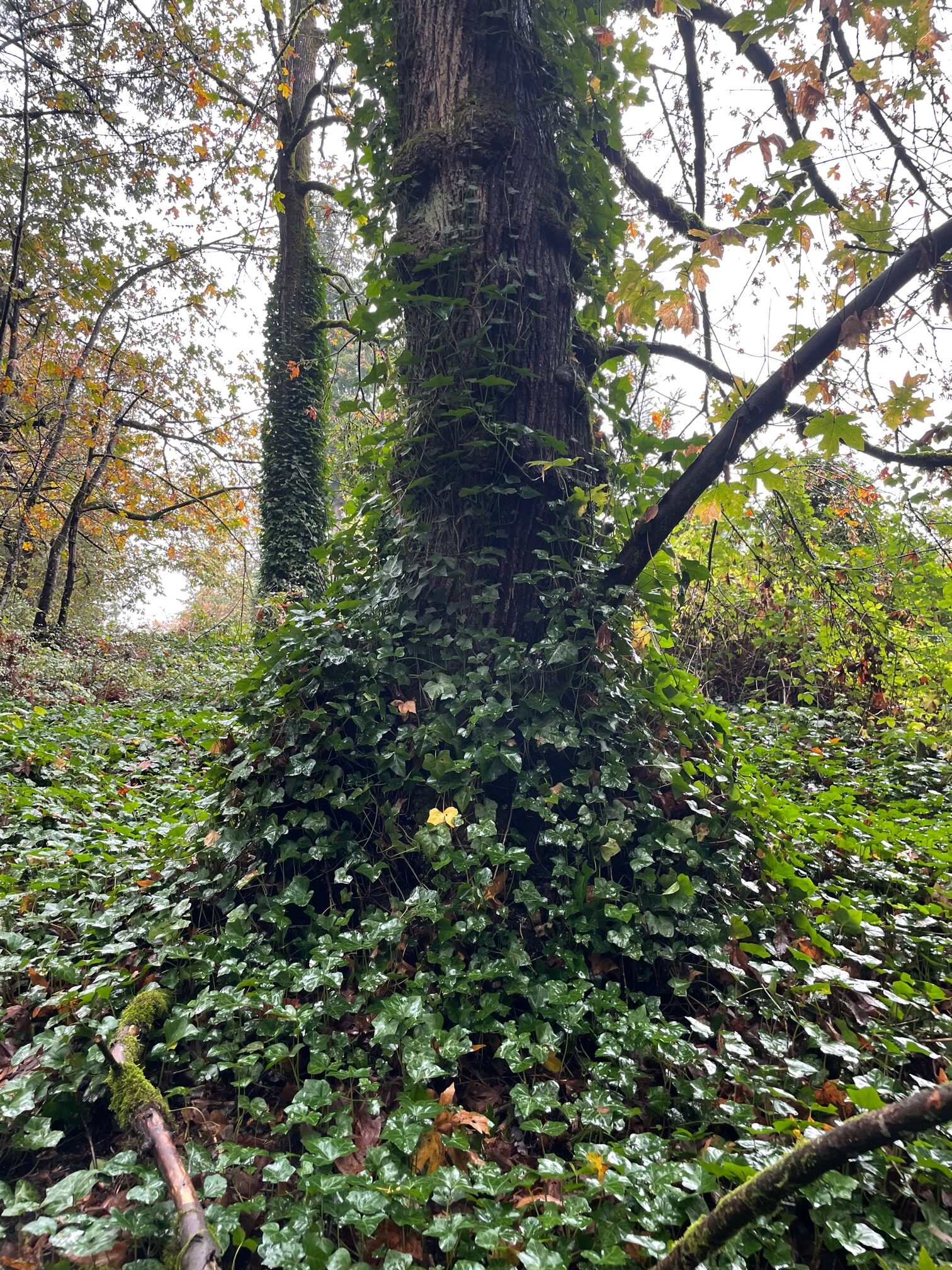 It's tough to tell from the photos which were taken downslope, but the vines were clipped to about eye level!
Our field days with CEC are thanks to funding from the City of Portland's Community Watershed Stewardship Program (CWSP), and our work at Loll Wildwood in collaboration with and thanks to Portland Parks & Recreation!