Planting at No Ivy Day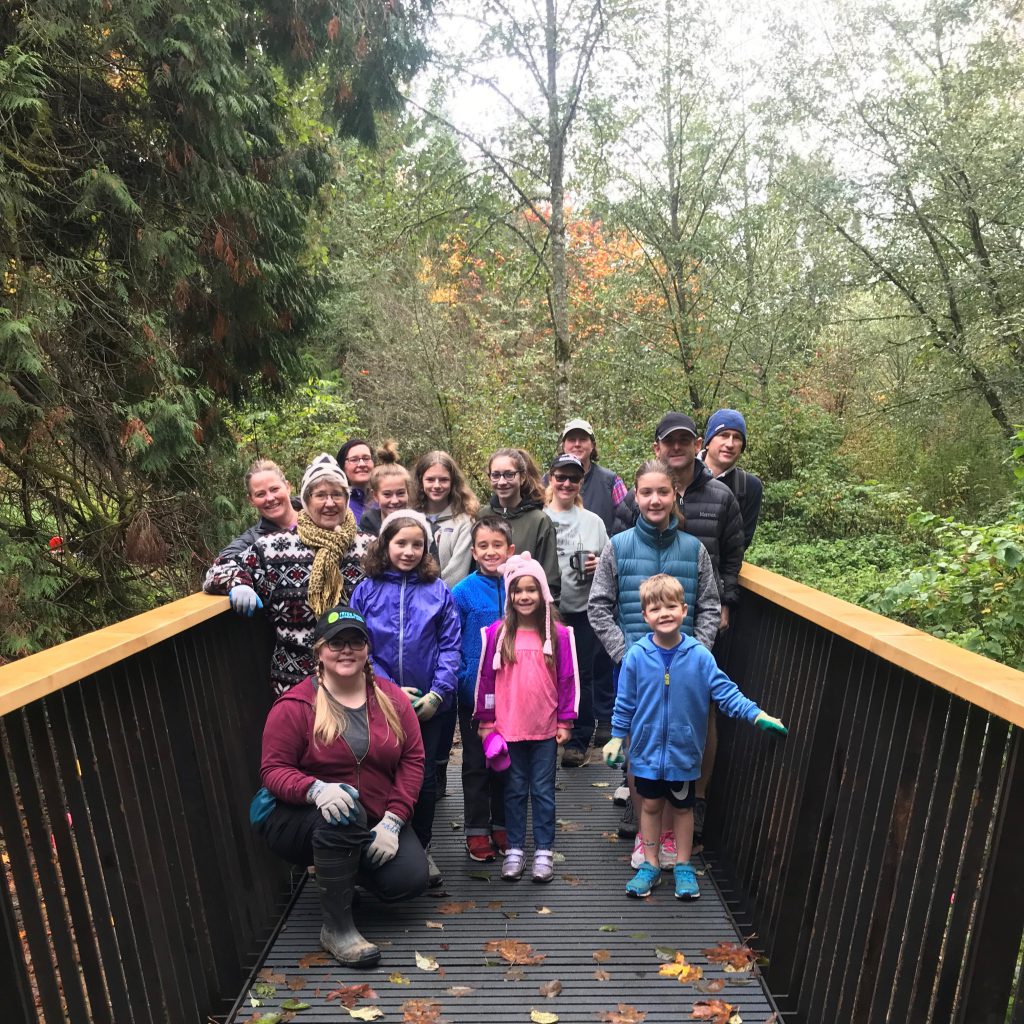 Thank you to everyone who joined us alongside Portland Parks & Recreation and Friends of Marshall Park, to plant for No Ivy Day! 15 volunteers helped to plant 100 native shrubs and trees!
Why plant on for a region-wide event geared towards stewardship? This summer, Portland Parks & Recreation installed two new bridges in Marshall Park: on Owl Creek near the playground, and at the Foley Balmer Natural Area. For our work party, PP&R was ready to install plants near the Foley Balmer bridge site.
Towards the end we installed some plants right along the bank near the sturdy, long-lasting new bridge. Our primary work area overlooked a section of Tryon Creek where several trees that were removed for the bridge project have been repurposed as in-stream habitat! Adding woody debris, to streams that have historically seen downed trees removed, helps to increase habitat complexity in the ecosystem.
Check out more photos here. Thanks to the Bureau of Environmental Services' CWSP (Community Watershed Stewardship Program) for funding our efforts here!