What's Going On in Marshall Park? Join us to learn!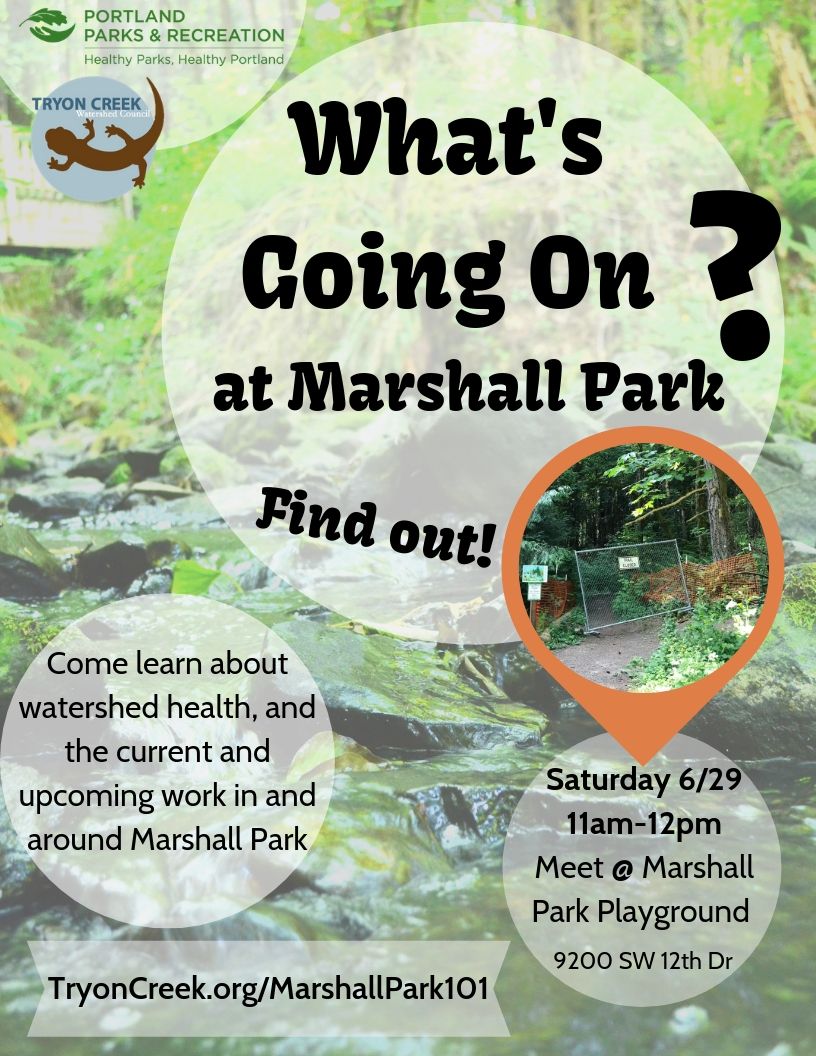 What's going on at Marshall Park? Join us there to find out!
Tryon Creek Watershed Council and Portland Parks & Recreation are coming together to share watershed info and updates about the bridge work, the new acquisition near Foley-Balmer Natural Area, and more.
We want to seize the opportunity to connect with people who live near and who visit the park – join us on Saturday June 29, at 11am for about a 1-hour info session!
We'll meet at the Marshall Park playground: 9200 SW 12th Dr., Portland OR 97219
Please RSVP HERE so we know how many people to expect!