Fish Monitoring in the Tryon Creek Watershed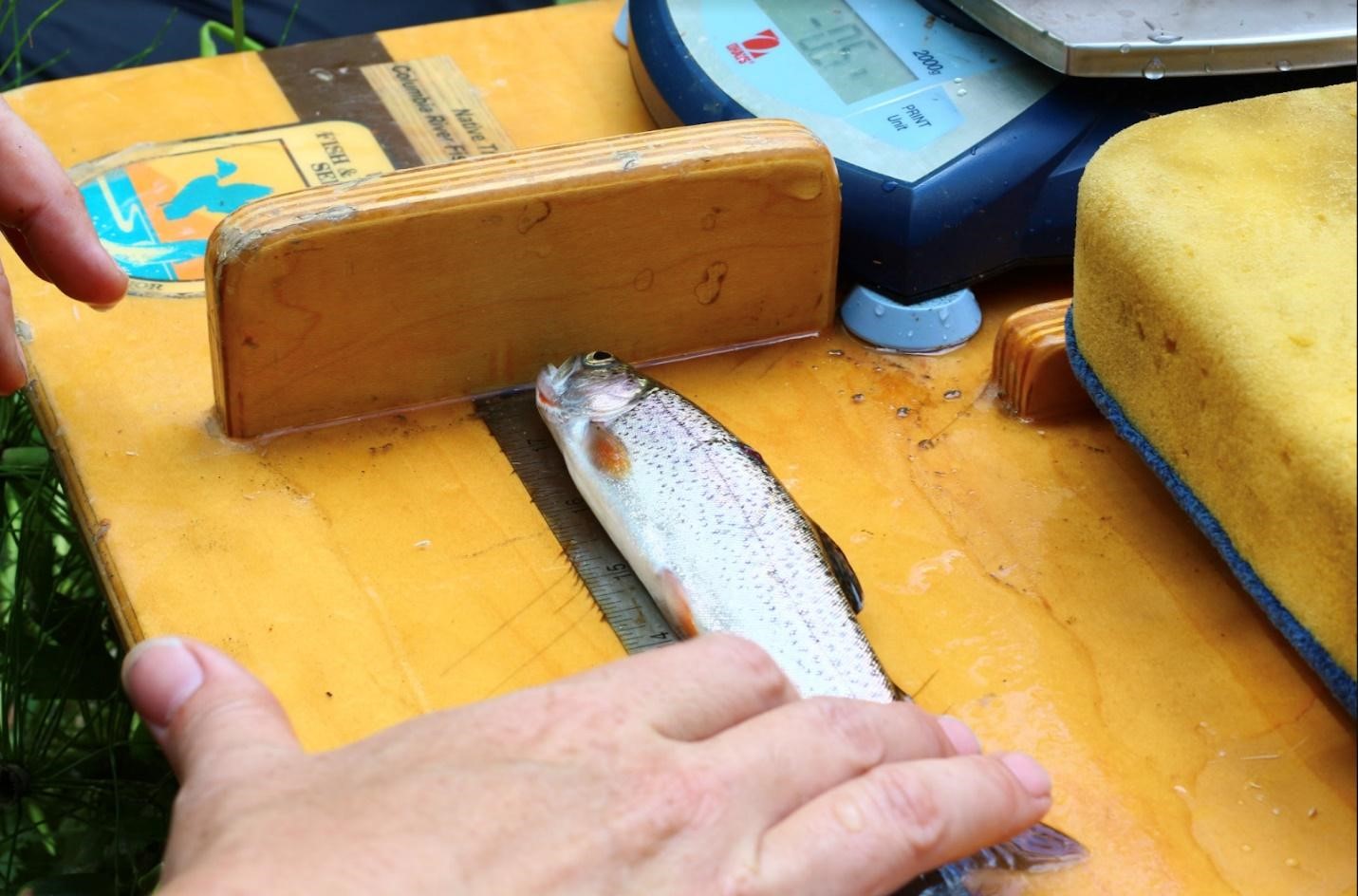 Natural areas in urban settings, such as Tryon Creek State Park, provide habitat and help preserve native species and wildlife within an area that would otherwise imperil them. As a place for people to see, experience, and appreciate nature often, urban natural areas can help to develop an understanding for the importance of conservation – particularly for water systems such as the Tryon Creek watershed, which runs both through a high habitat quality natural area as well as urbanized neighborhoods.
The main stem of Tryon Creek attracts fish, a majority of which are native species. During the summer, Tryon Creek has cooler water temperatures than the Willamette River, serving as a cool water refuge for fish and wildlife. In summer 2018, monthly fish surveys (using netting and electrofishing to tag fish) gathered monitoring data on fish growth and travel. A majority of the fish surveyed were Coho salmon (86); others included Chinook salmon (40) and Coastal Cutthroat trout (9). These sensitive fish species are an important part of the ecosystem whose presence contributes to stream health. As fish move through and unsettle sediment, the organic matter in the sediment circulates; also, their intake and exchange of nutrients in the creek balances the water's chemistry, protecting its quality. These fish are mostly present in the stretch of Tryon Creek between Highway 43 and the Willamette. What affects the creek system's ability to provide fish habitat?
City of Portland's Bureau of Environmental Services' 2015 Watershed report card for Tryon Creek indicates the abundance of fish and wildlife in Tryon Creek should be higher. A principal reason for the lack of fish throughout the stream system is the presence of culverts acting as fish passage barriers, particularly under Highway 43. Culverts are structures built to allow water to flow under a road or trail which can change the stream's flow and placement of sediments and soil. For fish to be able to pass through culverts, the culvert must be at an angle close to the natural angle of the stream and at a height that fish can jump into to access. These barriers prevent fish from traveling throughout the watershed to find high quality habitat and spawning.
In 2008, the Highway 43 culvert was retrofitted to be more fish-accessible. Fish surveys can help us see the progress -including passage- of resident and anadromous (sea-migrating) fish. Tryon Creek Watershed Council has been working steadily to replace the entire culvert, which will be a large project! Continued monitoring and fish passage projects, driven by the enthusiasm of people moving these projects forward, will help the Tryon Creek watershed to be able to better provide habitat for fish and wildlife!
Authors: Andrea Russell, SummerWorks PDX intern; Patrick Blanchard, Oswego Lake Watershed Council Coordinator; edited by Alexis Barton, TCWC Program Coordinator