Emerald Ash Borer (EAB) documented in Oregon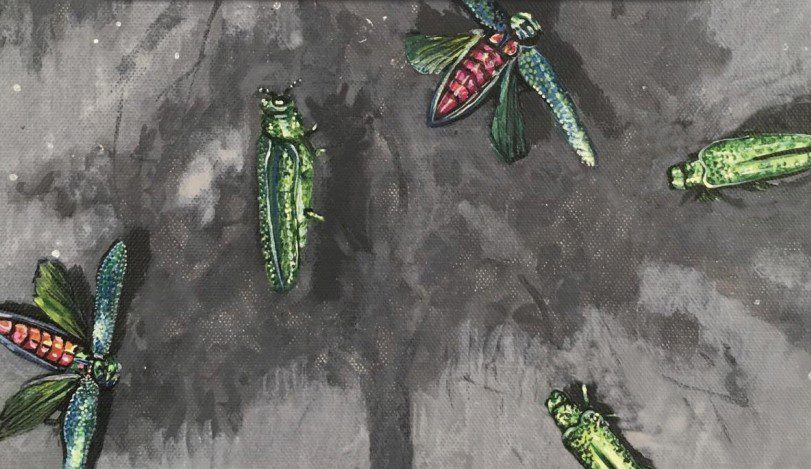 The Emerald ash borer (EAB) poses a serious, devastating risk due to the high mortality level they impose on ash trees: Oregon ash grows along creeks, providing shade & erosion control. It's likely that you've already seen the news that the Emerald ash borer ("EAB") has been documented in Oregon for the first time, not too far from the Tryon Creek watershed, in Forest Grove. We ask everyone to keep your eyes peeled for D-shaped exit holes on ash trees and for adult EABs, and to report potential sightings.
We have pulled together several visual aids as a resource, below, including information from the Emerald Ash Borer Readiness and Response Plan for Oregon (art above by Kendra Larson, for this report) which was finalized last year, how to ID Oregon Ash, and about native look-alike insects. Consider saving these visuals/resources to your phone or computer, and/or bookmarking Oregon Department of Agriculture's EAB resources web page.
Taking photos of potential sightings is key! It can take a few years for affected ash trees to start showing signs of decline; Emerald ash borers have a one-year life cycle and mated females fly an average of nearly 2 miles – these factors are part of the difficulties in controlling EAB in North America, where it has killed hundreds of millions of ash trees, but the nearest state was Colorado until now. Their D-shaped exit holes on ash trees are particularly indicative, and expect ongoing resources & information to be shared in the coming months.